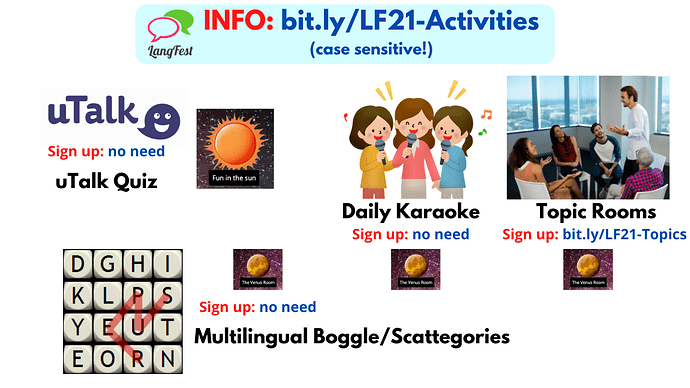 Hi all,
Hope you are all stoked for Polyglot Conference Global 2021!!! This year, LangFest is organizing social activities again, including Daily Karaoke, Topic Rooms, Multilingual Boggle/Scattegories, and, in partnership with uTalk, the uTalk Quiz!!
Please find all the information here: http://bit.ly/LF21-Activities
Note that Topic Rooms require sign ups: http://bit.ly/LF21-Topics
Hope to see you all!!
Tetsu
@Emily @charlottee @RichardHoweson @Nicolas @rscapin @heatherk @MultilingualBronxite @hoopstats @dhinny @polyglotconference