SURPRISE



After Richard's amazing announcement on Sunday that the live environment would be open for another two weeks, we thought: what could make this even more fun? Another few quizzes!
We'll be bringing you our first themed quiz (Halloween, anyone?) this Friday (30 October) at 10:00 EST / 14:00 GMT / 23:00 JST!
Make your way to Fun in the Sun at whatever time that is where you are and we hope you're ready for thirty fun questions about weird words and terrifying traditions!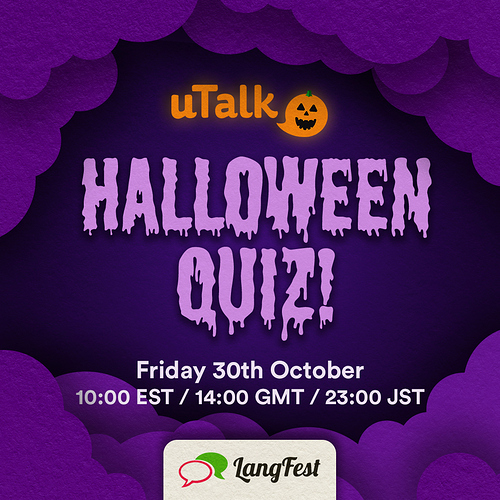 Oh, and we'll be announcing the theme for next week's quiz (6 November) at the end of this quiz - so make sure to join if you want to find out first!
(Hint: It was HEAVILY requested.)
Can't wait to see you all there!