Greetings… a very silly video I found reminded me today what it is that especially makes language learning fun for me lately: LAUGHTER.
I'm not even talking about understanding your target language enough to get the jokes (yet) but the ability to laugh with others and at ourselves as we take those chances and speak even when we may not be speaking so well.
I've been studying Irish/Gaeilge now for almost 3 years, and while I would likely fail a B1 test at this point because I still royally screw up the grammar and sentence structure, our local teacher has infused an attitude of humor / humour in group classes, including his encouraging "tá sé agat, tá sé agat!" cajoling when any of us get stuck for a word or how to phrase something.
We are constantly laughing in class, and even on days that I feel blue and don't want to go to class, I know all I have to do is show up and I'll be laughing in no time. I honestly don't ever remember having so much fun learning a language before. He actually dedicates 3/4 of each of our classes to conversation and each of us always brings some little news bit or story from the past week in our lives, and even the not so funny becomes funny. It's made me feel so much more comfortable opening my mouth.
Oh, and for the funny video that prompted me to write this post, this was one I found and shared with my class -
a T Rex dinosaur giving the weather report in Irish…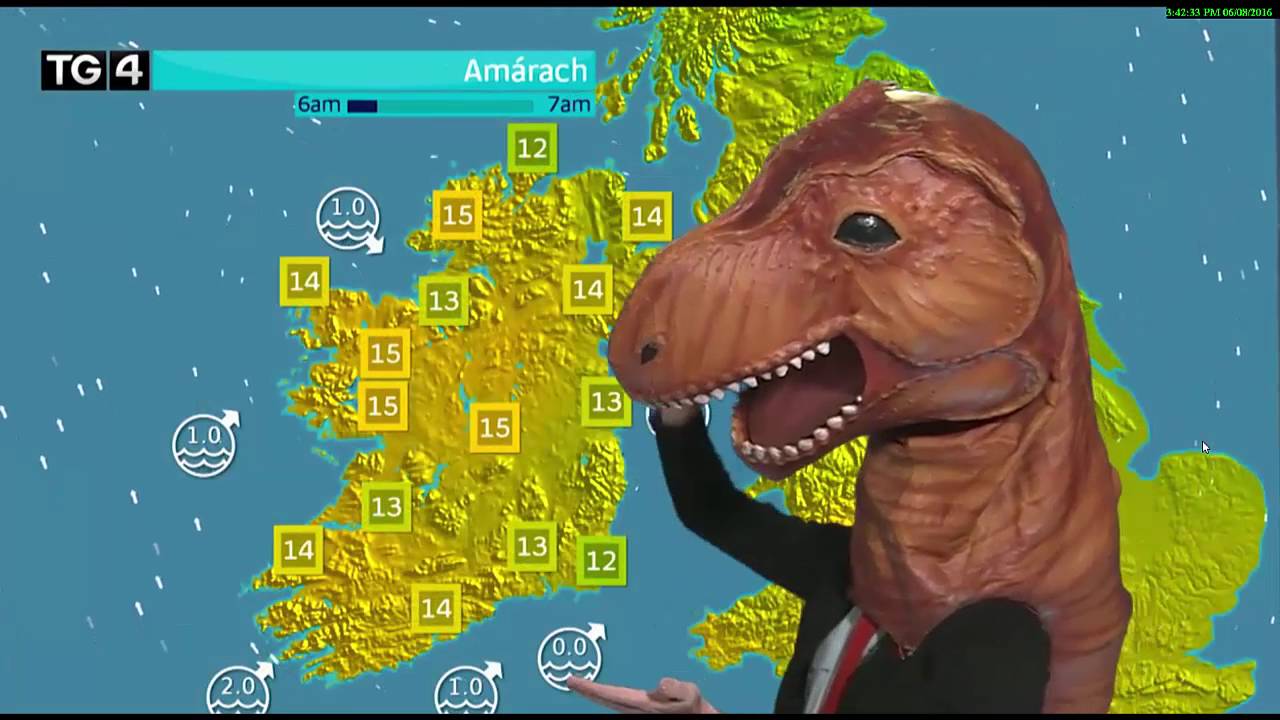 I would love to hear from those of you who have experienced an infused presence of laughter and humor in your language learning circles.